So, you have decided that you want to protect your family and home from intruders, next is to decide between a DIY & professional installation and this in turn will usually dictate the type of alarm system that you will get evenutally end up with.

DIY systems tend to be purchased from a large DIY outlet and be cheaper in cost and quality whereas a professional installation uses better quality equipment and costs a lot more.

The key thing to remember is that although a system you install yourself or have installed for you by a professional offer a different range of benefits and drawbacks, they both provide a level of protection for your home.

The type of system you choose is completely your choice, but it is always best to make an informed choice based on fact. Once you determine which method works best for you, you can get started with protecting your home.

Pros - DIY Installation
No strangers in your home having access to every part of your home.

DIY systems usually cost less which makes them more affordable.

No long term commitments to maintenance contracts or installation fees.

You decide on the exact specification of the equipment, where you install it, the coverage it provides and the areas of your home that you protect.


Cons - Professional Installation
Professional installation can take up to a day and you will pay for both equipment and installation fees.

The installation will likely be subject to a maintenance / service contract that can be from 1 - 3 years.

Your system will likely be 'locked down' by the installer, meaning the installer (via a PIN code) is the only person who can make changes to your alarm settings and if you want any changes there is usually a charge.

You may not own the equipment. Many professional installers retain ownership of the equipment and you effectively rent the system as part of the maintenance / service contract.

They're not usually portable, meaning once an alarm has been installed inside a property, that's where it will stay until it's time to upgrade to a newer system.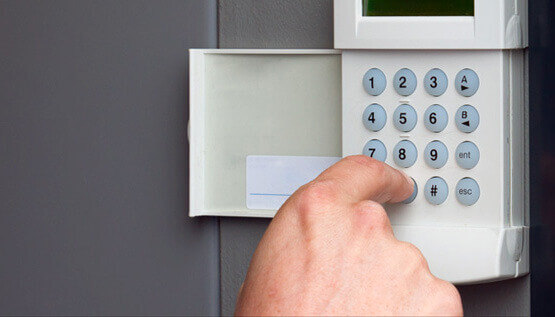 Cons - DIY Installation
DIY systems aren't usually 'Graded' so don't meet the requirements of home insurance companies. Insurers often look for a Grade 2 or higher to meet security standards. This means that with a DIY alarm, your insurance company may not pay out a claim if you have declared you have a burglar alarm and have it switched on.

Once you buy your DIY system, that's it, you're by yourself. Some manufacturers may offer basic support to answer simple questions but you won't be able offer indepth tech support or free equipment replacements for example.

If you get stuck and need to call someone out to help you, the costs of parts and labour can be high.

There's a higher risk of doing the installation incorrectly


Pros - Professional Installation
The systems that professionals install are often more advanced both in technology and features. This often results in higher levels of security and integrity of the system.

Most professional installers offer the ability to easily upgrade your alarm with pet PIR's, panic buttons or fire monitoring. DIY alarms, rarely offer anything beyond basic security functionality and may be, on more expensive systems, a smartphone app.

A professional installation may meet the requirements of home insurance companies, meaning your claim should be valid if a break-in occurs and your system is activated.

Professionals can offer a hands-on support to ensure your system is set up and programmed correctly

Some professionals will charge extra to be on call 24 hours a day just in case anything goes wrong.


In Summary.....
Both types of systems have their pros and cons, but with the Bulldog Secure Alarm you can enjoy the best of both:

- High quality, feature rich system with smartphone access and control
- Save £100's compared to a professional installation
- Full support from Bulldog, not just at installation stage but in the future
- Self install in less than 30 minutes and no tools required